---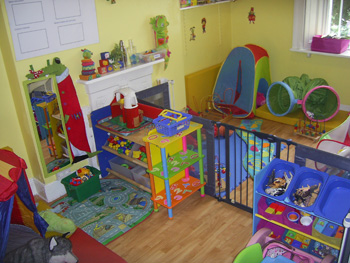 Testimonials
"We found Cecilia and all the staff at 'one of a kind' to be professional and passionate about the care, education and fun they provided for all the children at the Creche. It is a very Happy space that they created for the children and it really showed in the story's, songs and chats we would have on our way home at the end of the day. Cecilia and all the teachers at one of kind have a set a very high standard which is hard to beat!"
"We sent both our toddlers to One Of A Kind, and both were given superb care. It's excellent on every level but the main attractions were the calibre of the staff and the general atmosphere. The staff were not only professional but also very friendly. "
"Matthew and Pippa attended One of a Kind for 2 years and absolutely loved it. Cecila and the team are happy and professional always, and genuinely care for all the children. "
"I can't speak highly enough of Cecilia Franken and her team. Attention to detail, creative crafts and fun, outdoor adventures, lovely kids and a gentle way with instructing attendees was ever present. My son had a ball at One of a Kind and progressed during his year there far beyond my expectations. I recommend this creche highly."
Welcome to our Toddler & Jiunior MontessoriRoom for children from 20 months-3 years
Availability
We offer full-time and part-time half day options and, subjected to availability,3 and 4 days full time or half day option.


Staff
All our staff are fully qualified and experienced in childcare


Numbers
This is a big room where 2 staff care for 9 children.


Routine
Children have a very well established routine in this room that helps them predict what is going to happen next, all through the day. That in turn promotes in our toddlers a sense of reassurance, belonging and confidence as they learn new things every day.

Development / Program and Curriculum
This is the time for children to start developing their language, mastering the art of walking, and slowly making more sense about their world around them. It is the time to experience many different textures, shapes, colours and sounds and of course…the messier, the better !