---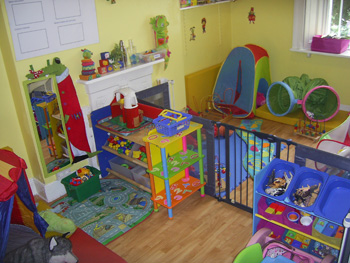 Testimonials
"We found Cecilia and all the staff at 'one of a kind' to be professional and passionate about the care, education and fun they provided for all the children at the Creche. It is a very Happy space that they created for the children and it really showed in the story's, songs and chats we would have on our way home at the end of the day. Cecilia and all the teachers at one of kind have a set a very high standard which is hard to beat!"
"Both of our girls have wonderful memories of their time at One of a Kind."
"Our daughter had her first experience of childcare outside the home at One of a Kind when she attended Montessori. We loved the small class size and the special attention from her really kind teacher and she had a wonderful start to her education."
"We sent both our toddlers to One Of A Kind, and both were given superb care. It's excellent on every level but the main attractions were the calibre of the staff and the general atmosphere. The staff were not only professional but also very friendly. "
"Matthew and Pippa attended One of a Kind for 2 years and absolutely loved it. Cecila and the team are happy and professional always, and genuinely care for all the children. "
"The staff in One Of A Kind helped us and the children through all the way. We have always been met with a smile and Niels and Marie came and left happy what more can You wish for. The place is not big but so are the hearts of the staff and we miss them all."
Welcome to our Montessori room for children from 3 to 5years old
Our Montessori room is part of our childcare setting at 34A Morehampton Rd, Donnybrook, Dublin 4.
Availability
We offer ECCE scheme, full-time and part-time half day options and, subjected to availability, 3 and 4 days full time or half day option.
Staff
The staff in this room is fully qualified and experienced in Montessori teaching.


Numbers
Here our Montessori teacher cares for 8-9 children.


Routine
Our is a play-school/Montessori room where children have a daily Montessori session that lasts for approximately 1 hour. Promoting a sense of independence, confidence and joy in learning is our aim in this room.

Development / Program and Curriculum
Our Montessori/Play group service is a combination of Montessori and recreational activities as children are encouraged and helped to master their gross and fine motor skills while they learn to interact with their little friends.